Your exclusive event venue in Tonalá.
Have one of the best nights of your life at Quinta Catalina, where we specialize in big events.
We are your best option to organize Weddings, Birthdays, Baptisms and Graduations.
Our functional facilities as well as its architecture, create an elegant atmosphere with colonial reminiscences.
That permeate every corner of this paradise with 20,000 m² of open spaces, among gardens, trees, waterfalls, and fountains that will make the event of your dreams come true.
Our Objective
Service Excellence
We assume the pleasure of providing each guest a unique attention with dedication and care.
We offer our advice in planning and organization with alternatives according to your needs.
We have qualified personnel in all our areas to carry out your event.
We assume the pleasure of providing each guest with unique attention.
We adapt our spaces to each type of event.
Do you have an event for smaller capacity??
Get to know our sister event venue, Salón los Globos.
With capacity for 200 people, and all the necessary amenities to make your celebration an unforgettable event.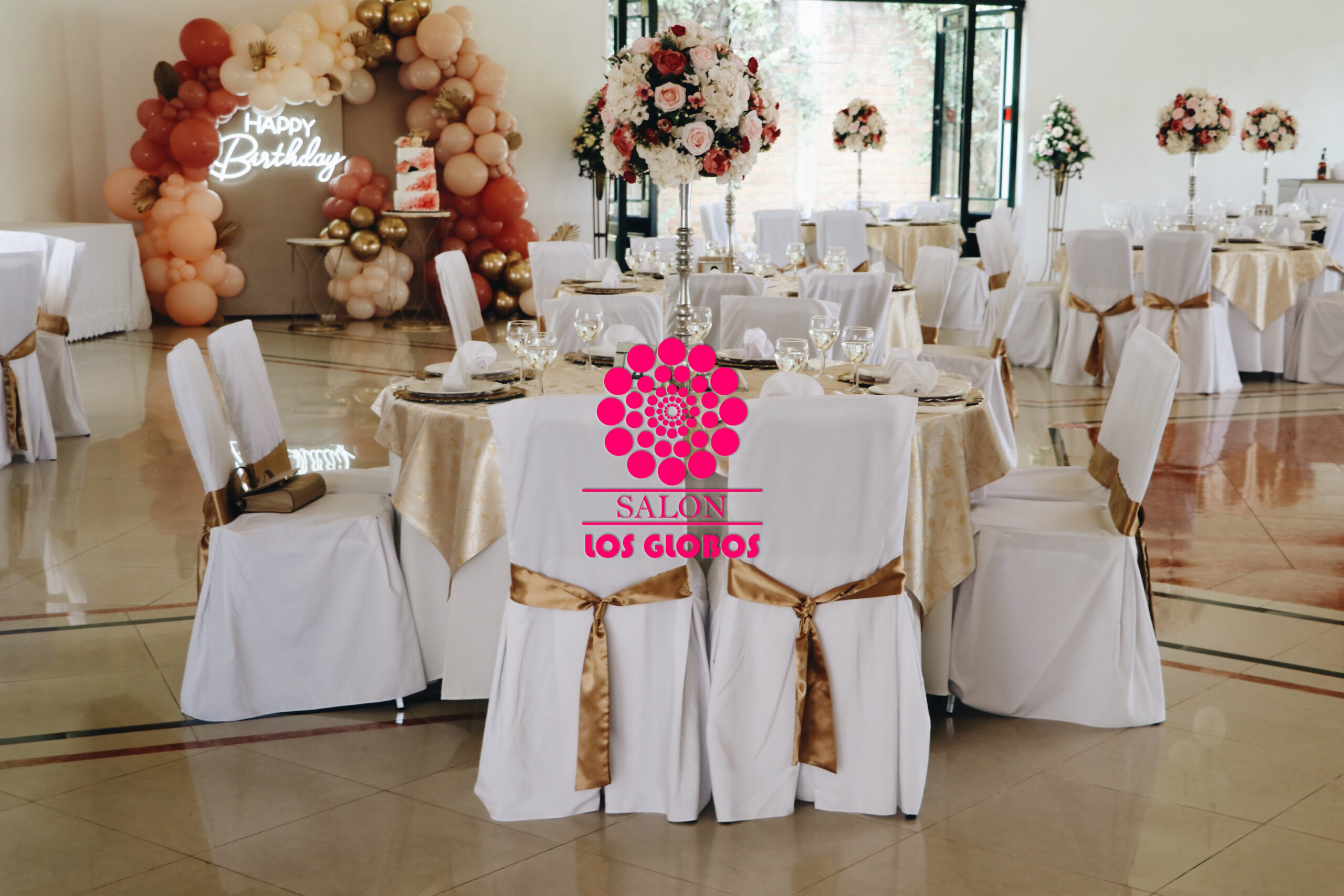 We make your event unforgettable for you and your guests.